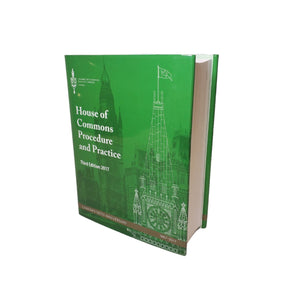 This beautifully designed reference book is of interest to all who wish to know about the inner workings of the House of Commons. Editor: Éditions Yvon Blais.
For the digital copy: You will need to download the Editor's viewing application to your digital tool in order to use your book. Note that you will be allowed to use the application on a maximum of 4 devices.
1 533 pages
Également disponible en français.