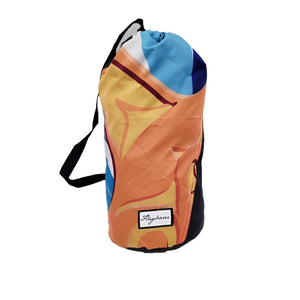 Bag partially made out of recycled banners flown above Confederation Blvd.
Height: 53.34 cm; Width: 35.56 cm; Depth: 20.32 cm 
Please note that each bag is made from a different flag and that the look of the finished product might be completely different from the picture shown here.
For more information or to look for a specific colour, please contact our team.